Product process
Environmentally friendly process
Fish meal/fish oil process
---
There are various methods of fishmeal production, such as direct drying method (ie dry production), dry pressing method, wet pressing method (ie wet production), centrifugal method, extraction method and hydrolysis method. Wet fish meal production technology is currently the most commonly used raw fish processing technology in the world. Our company can provide four different fish meal production line configuration schemes according to the actual situation and customer requirements.
Scheme 1 ----- Protein water is directly recycled to the dryer
Scheme 2 ----- Direct discharge of protein water
Scheme 3 ----- The protein water is concentrated and recycled to the dryer
Scheme 4 ----- Protein water concentration to produce fish soluble paste
Process flow chart of wet whole fishmeal and fish oil production line (example)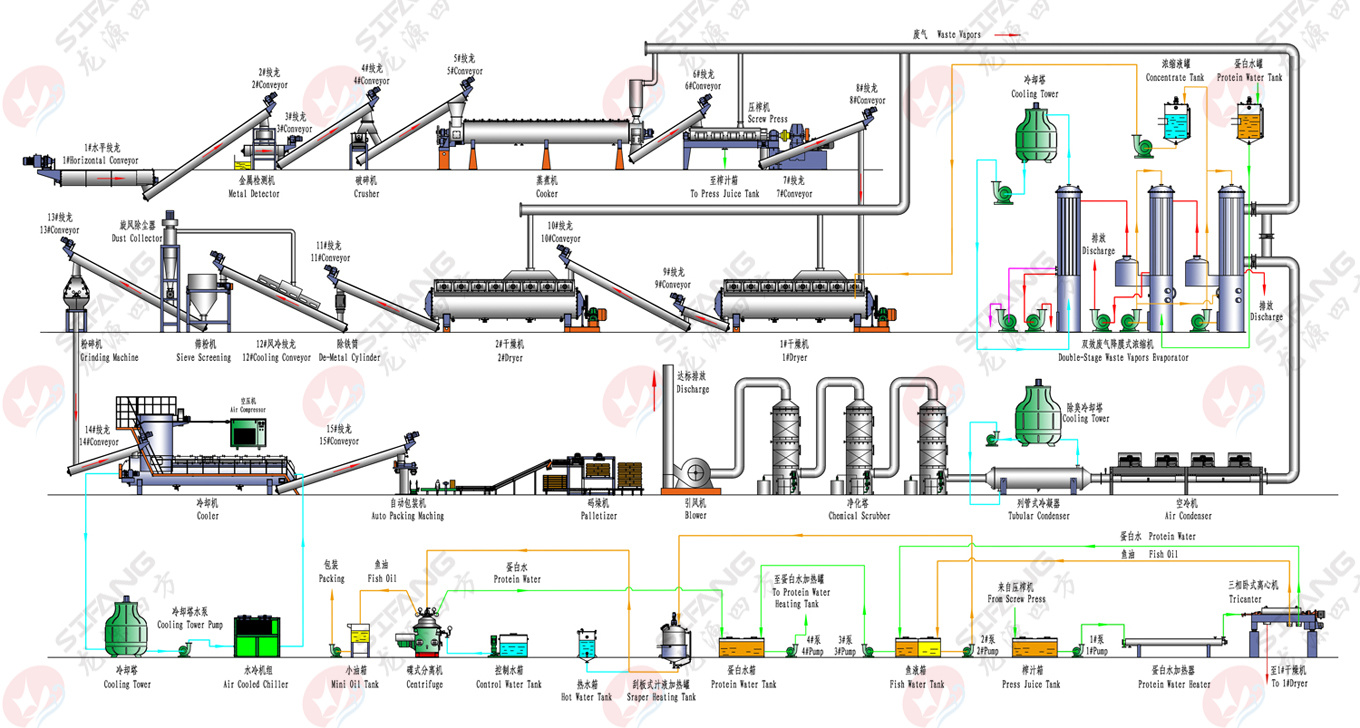 Material Balance Diagram of Wet Process Whole Fish Meal and Fish Oil Production Line (Example)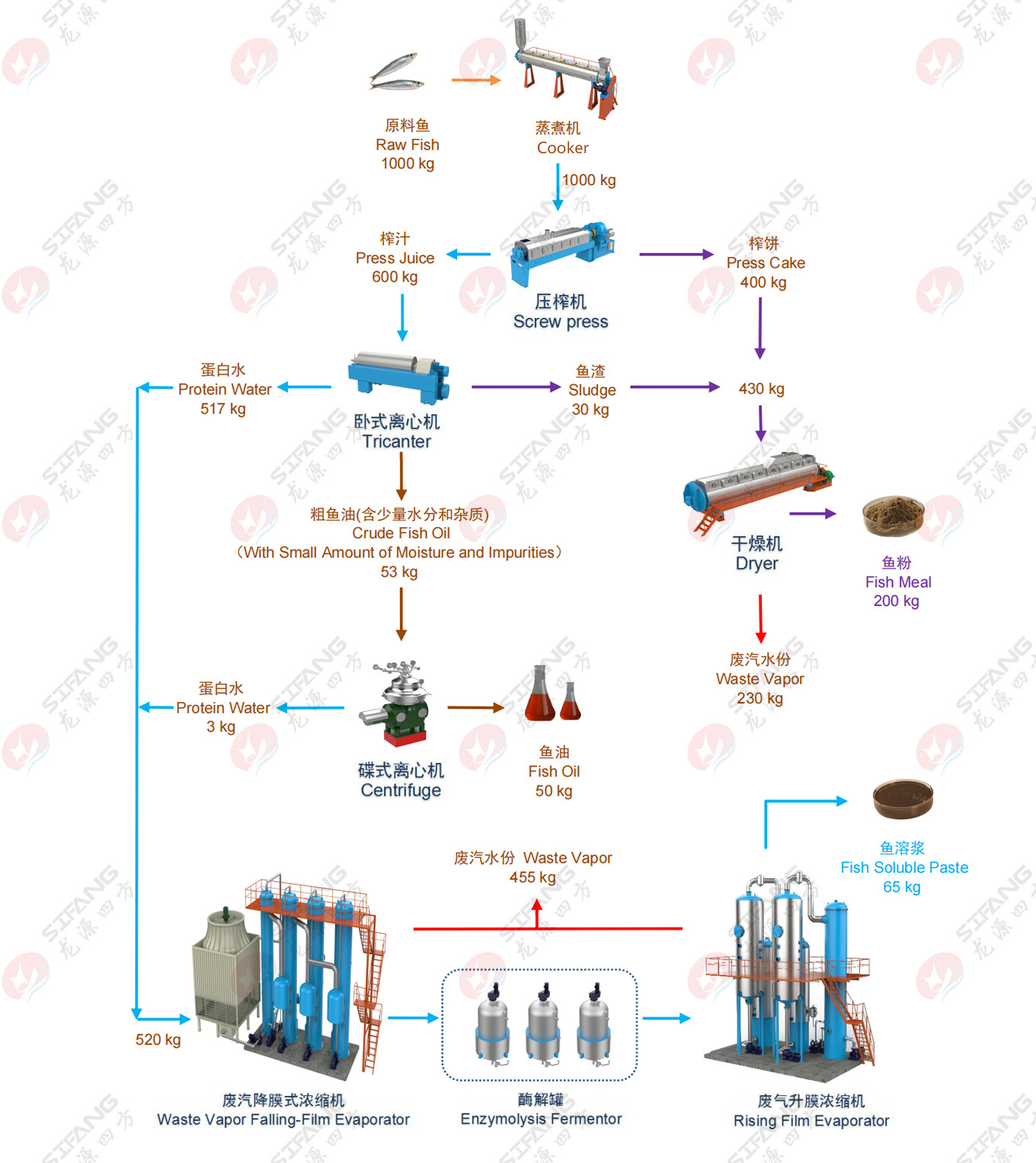 According to the customer's investment scale, factory location, environmental protection requirements and other conditions, choose the best process plan for it. The following balance chart takes the fourth scheme as an example for customers' reference.
Process flow chart of wet whole fishmeal and fish oil production line (example)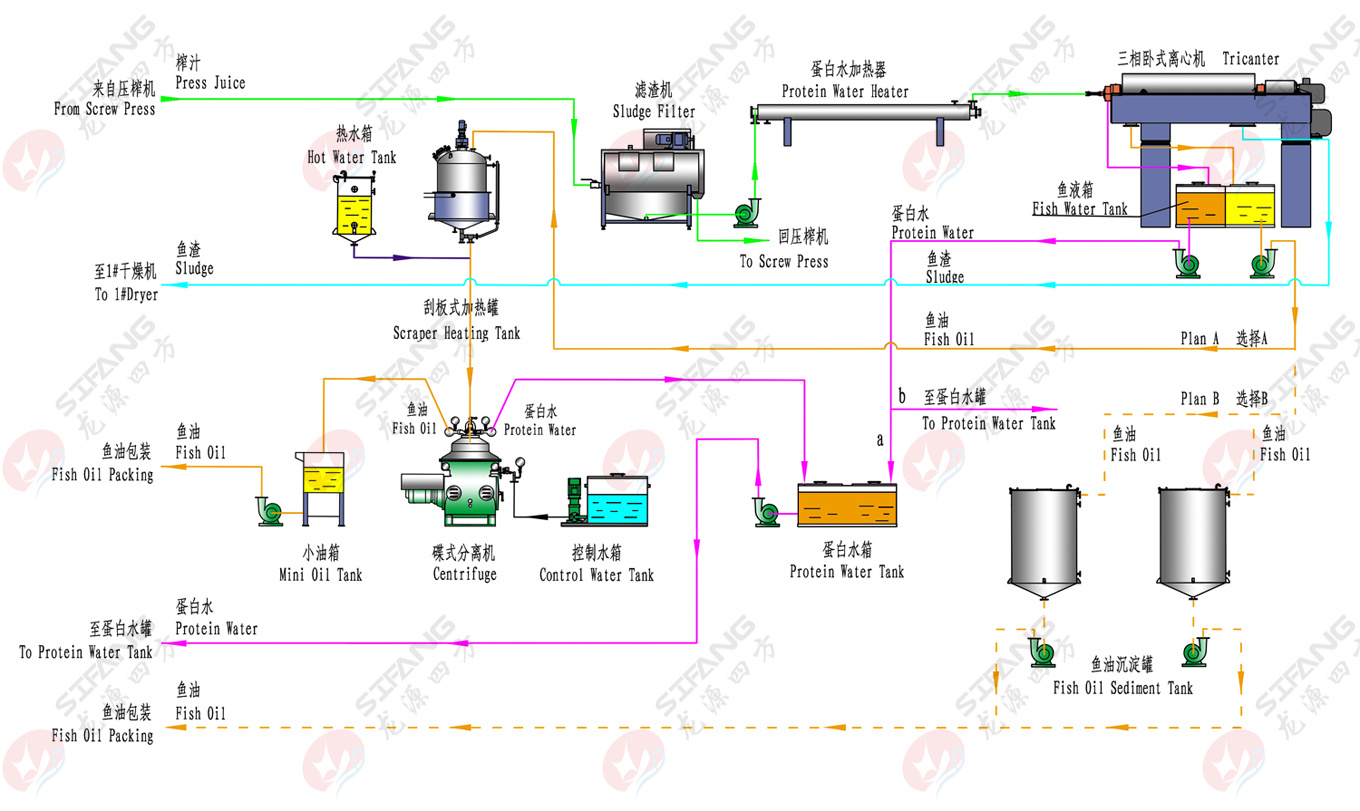 3D Layout of Wet Processed Whole Fish Meal and Fish Oil Production Line (Example)