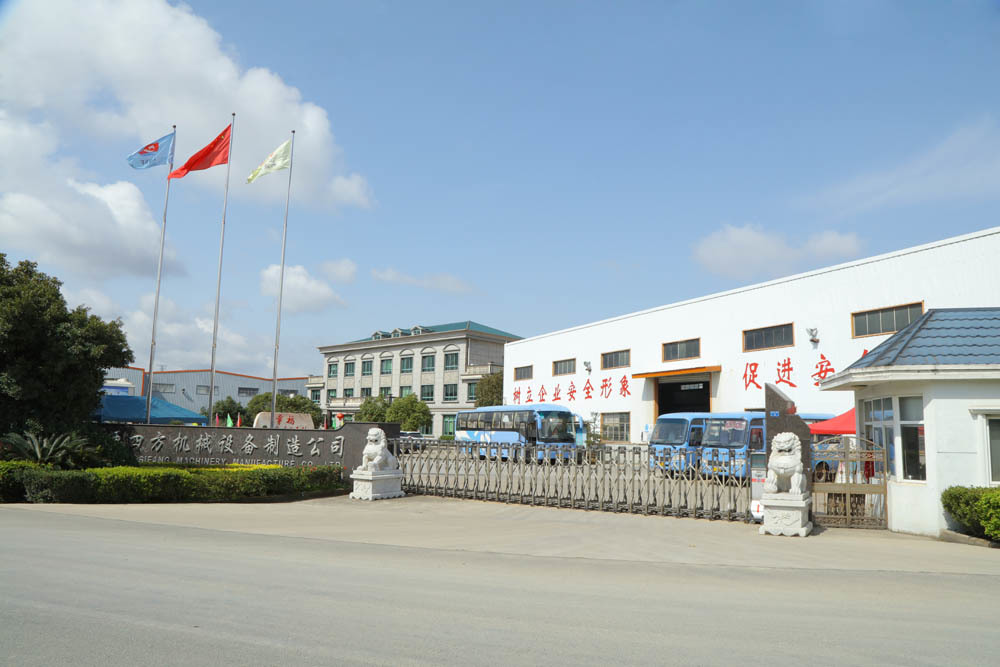 COMPANY PROFILE
---
Zhejiang Longyuan Sifang Machinery Manufacture Co., Ltd. (also called SIFANG Machinery), founded in 1998, as a national New High-Tech Enterprise, focuses on the industry of design and manufacture wet fish meal and oil plant.

After two decades of technical and experience accumulation, its product quality and technical standard have reached the advanced level of domestic and foreign products, not only for the dominance position in domestic market, but also for the higher visibility in the international market, especially in southeast Asia, Africa, South America and the Middle East and other countries, and the products sell well in 37 countries and regions.

SIFANG Machinery has a team of experienced talent, including over 30 professional design engineers, over 60 skilled technicians for installation and commissioning as well as the after-sale service, over 20 translators and marketing personnel for English, Arabic, Vietnamese, French, Indonesian, Thai, Russian and Spanish language. With the development of the market, the company has already set up the office successively in the counties like India, Mauritania, Nigeria, Viet Nam, Indonesia, Oman, Thailand etc. Sifang Machinery set goals for becoming the integrated professional leading enterprise in design, manufacture, installation, after-sales, and marketing.
COMPANY CULTURE
---
Enterprise values
Compete with quality, develop with results
Business philosophy
With the spirit of innovation, perfect quality and sincere service, I hope to cooperate with you sincerely
Corporation value
Honesty, respect, teamwork and professionalism are the foundation of an unparalleled business.
long-term goals
Become the best supplier in the industry, and become the industry leader in terms of brand and user satisfaction.
SALE NETWORK
---
Has a team of experienced talents, including:
1. More than 30 professional design engineers;
2. More than 60 experienced installation, commissioning and after-sales service technicians;
3. More than 20 translators and sales staff including English, Spanish, French, Arabic, Vietnamese, Indonesian, Thai and Russian. Set up offices in India, Mauritania, Nigeria, Vietnam, Indonesia, Oman, Thailand and other countries.

CERTIFICATE
---







---
Zhejiang Longyuan Sifang Machinery Equipment Manufacturing Co., Ltd. was formally established. It is one of the earliest enterprises in China to design and manufacture complete sets of fishmeal and fish oil equipment.

---
Expanding overseas markets, the equipment was exported to the Vietnamese market for the first time.

---
Gradually open the Southeast Asian market, export equipment to Thailand, Indonesia, India, Malaysia and other countries, and set up after-sales service offices in Vietnam, Indonesia and India.

---
The business expanded to Africa, the Middle East, Russia and other countries, and established an office in Mauritania.